About Dr. Reading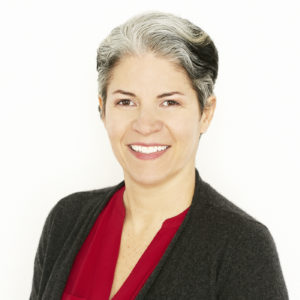 Dr. Romy Reading, PhD, is a licensed clinical psychologist in private practice specializing in individual psychological treatment for adults and adolescents.  
Prior to starting in private practice, Dr. Reading worked in the Mt. Sinai Health System providing outpatient treatment for a wide range of populations, including individuals struggling with addiction, personality disorders, as well as people living with HIV/AIDS.  She completed her clinical internship at Mt. Sinai Beth Israel Medical Center and her postdoctoral fellowship at the Addiction Institute of Mt. Sinai Roosevelt. She is a graduate of the Clinical Psychology program at the New School for Social Research. Currently Dr. Reading is completing her specialized training in psychoanalysis at the New York University Postdoctoral Program in Psychoanalysis and Psychotherapy.
In addition to providing psychotherapy services, Dr. Reading works with her professional organizations to increase consciousness and dialogue about issues related to sexuality, gender identity, and diversity. She has also co-authored chapters and manuscripts on the topics of mindfulness, therapist reflective functioning, and group psychotherapy for LGBT asylum seekers.
Professional Activities and Memberships
Treatment Approach
I provide a treatment approach that integrates psychoanalytically oriented therapy with mindfulness and behavioral techniques. I draw extensively upon theories of attachment and relationality in order to create an empathic therapeutic space in which individuals can begin to safely explore their emotional experiences and develop insight into longstanding interpersonal and behavioral patterns. Whether the goal is to navigate a current challenge or to work toward deeper self-change, I collaborate with individuals in setting and meeting realistic and meaningful goals.
My therapeutic approach is also grounded in theories of social identity and the impact of marginalization. I aim to provide affirming and empowering support and treatment that fosters resilience and an ability to heal the impact of stigma and discrimination based on one's identity including race, sexual orientation, class, able-bodiness, and/or age.
Specializations
Addiction & Recovery
Asperger's Syndrome
Attachment/Relationship Issues
Depression and Anxiety
Grief Counseling
HIV/AIDS
Psychoanalysis
Sexual Orientation
Stress Management
Transgender/Gender Identity
Trauma
Work and Career Issues
Podcast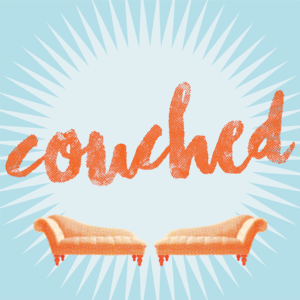 Listen in on revealing conversations between psychoanalysts and public figures about social issues facing the world today on Couched Podcast.
Co-hosts Dr. Billie Pivnick and Dr. Romy Reading invite artists, scientists, social scientists, and community activists to share the ways that their personal experiences have led them to political, social, or creative action. As conversations unfold, new ideas will move listeners to engage with one another and the world, creating community. Dr. Pivnick and Dr. Reading are doing this because they believe change happens where minds converge.
Publications
Reading, R. & Rubin, L. (2011).  Advocacy and Empowerment: Group Psychotherapy for LGBT Asylum Seekers.
Traumatology: Special Issue on LGBT trauma, 20(10), 1- 13.
In countries worldwide, LGBT individuals are subject to persecution and discrimination, including grave human rights violations based on their sexual orientation or gender identity. Asylum provides a mechanism for LGBT individuals fleeing such persecution to legally remain in the United States. However, asylum is not guaranteed, and the asylum-seeking process may be particularly challenging for individuals with complex trauma histories. Although many LGBT asylum seekers are referred to individual psychotherapy by their legal counsel to prepare for the asylum process and to mitigate risks for retraumatization, many decline due to fear, shame, and cultural barriers, among other factors.
American Psychological Association (APA) Committee on Sexual Orientation and Gender Diversity LGBTQ Asylum Seekers Resource: How Clinicians Can Help
---
Reading, R., Safran, J., Muran, C., & Oligieri-Withers, A. (2019). Investigating Therapist Reflective Functioning,
Psychotherapy Process, and Outcome.  Psychoanalytic Psychology, 36(2), 115-121.
Grounded in a view of the therapeutic alliance as a process of intersubjective negotiation between patient and therapist, this study examines therapist reflective functioning (RF) as a predictor of process and outcome of psychotherapy in 43 cases of brief relational therapy. Psychotherapy process was measured with the Working Alliance Inventory, Session Evaluation Questionnaire, and a measure of rupture resolution. Outcome was measured with the Symptom Checklist Revised–90 (SCL-90) and the Inventory of Interpersonal Problems–32 (IIP-32) at intake, termination, and 6-month follow-up. Analyses revealed that higher therapist RF predicted greater therapist-reported Working Alliance Inventory, greater patient-reported depth, and greater reported degree of resolving ruptures from both patients' and therapists' perspectives. Therapist RF was correlated with increased self-reported symptoms on SCL-90 and IIP-32 from intake to termination. Therapist RF was correlated with a decrease in symptoms on SCL-90 and interpersonal problems on IIP-32 from termination to 6-month follow-up. The results are consistent with the hypothesis that therapists' capacity for mentalization is associated with greater depth of in-session exploration and greater success in resolving in-session ruptures allowing for the potential facilitation of greater patient change. (PsycINFO Database Record (c) 2019 APA, all rights reserved).
---
Safran, J. & Reading, R. (2008).  Mindfulness, Metacommunication and Affect Regulation in Psychoanalytic Treatment, 
in: Steven Hicks & Thomas Bien (Eds.), Mindfulness and the Therapeutic Relationship. New York: Guilford.
A number of books have explored the ways psychotherapy clients can benefit from learning and practicing mindfulness. This is the first volume to focus specifically on how mindfulness can deepen the therapeutic relationship. Grounded in research, chapters demonstrate how therapists' own mindfulness practice can help them to listen more attentively and be more fully present. Leading proponents of different treatment approaches?including behavioral, psychodynamic, and family systems perspectives?illustrate a variety of ways that mindfulness principles can complement standard techniques and improve outcomes by strengthening the connection between therapist and client. Also presented are practical strategies for integrating mindfulness into clinical training.
Contact Dr. Reading
80 Fifth Avenue, Suite 1406
New York, NY 10011
646-872-9666